Chelsea captain John Terry has retured from internation football with England, with immediate effect, stating that the FA have made his position in the team "untenable".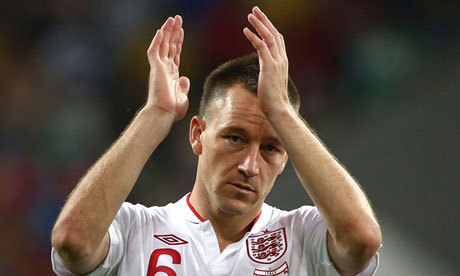 The 31-year-old defender is set to begin a personal hearing on Monday to deny that he used "abusive and/or insulting words and/or behavior" against Anton Ferdinand in the match against QPR last October.
Terry has been cleared of a charge in a court of law, but faces the FA's panel and has decided to curtail his international career.
"I feel The FA, have made my position with the national team untenable," Terry said in a statement.
"Representing and captaining my country is what I dreamed of as a boy and it has been a truly great honour.
"I have always given my all & it breaks my heart to make this decision. I wish Roy and the team every success for the future."
Source:-
Goal

Don't forget to like, share & drop a comment